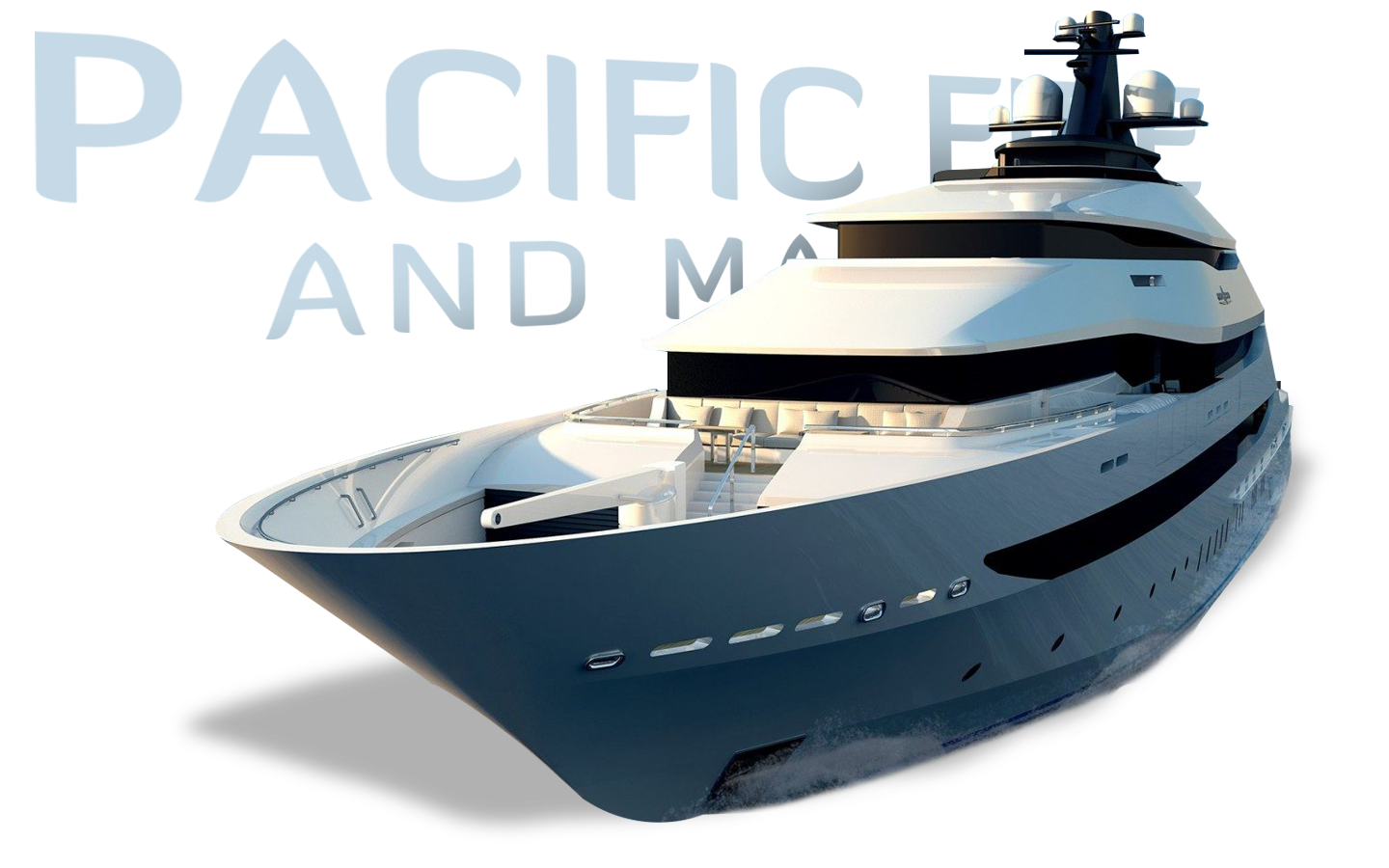 We pride ourself on providing the highest quality products with on-time service.
We offer a diverse range of Fire extinguisher products and solutions at affordable prices. Our specialty is the marine industry, and we know how to protect your vessel. We offer a wide variety of brands from Fire Boy, Sea Fire, Amerex, Kidde, BSCO and many other top name brands in the industry.

Whether you are trying to install the right fire suppression in the engine room or a specialty fire suppression in the generator or an electrical room Pacific Fire and Marine has the expertise to get the right fire equipment in place.


Our Services
No matter how the size, your service request will be met with expert advice, individualized attention, and innovative solutions.

Annual Service
Portable fire extinguishers service. We refill, recharge, Hydrostatic test, repair, certify and sell all brands of fire extinguishers for your home or business.

Professional installation
Sales and Complete installation of your new Fire Compression System and Fire Extinguishers.

Certifications & Inspections
Annual inspection and certification of Marine Fire Suppression Systems. We service all brands.
Certification for surveys

Repair
Repair and troubleshoot existing systems even if we didn't install it. We fix most issues on site. We service all brands. Sea-Fire, Fire boy, Kidde, BSCO, Ansul.

Recharge
We Recharge the following gas
Halon
CO2
FM200
FE241

Customer Service & Sales
Our staff is incredibly knowledgeable and standing by to help guide and educate you on your upcoming purchase.
Why Choose Us?
Marine Fire Suppression Systems are essential in putting out a fire aboard your boat. Adequately designed fire systems by a certified professional fire suppression expert will ensure your safety on the water.
01.
Licensed Professionals
We are Licensed with the California state fire marshall to service and repair your fire extinguishers and suppression system at your place of home, business, or dock.
02.
Speedy Service
Located in Long Beach, we are just a quick drive to anywhere in Southern California. We carry most parts for your fire extinguisher on our truck so we can have your project done in no time.
03.
Industry Leader
We have been doing this for a long time and our clients call us time and time again for all their fire suppression need.

Check out our Yelp Reviews
Ready To Get Started?
We appreciate your business and are ready to get your marine fire suppression system ordered and installed. Let Pacific Fire and Marine provide you with a free quote today!
Still Not Finding What Your Looking For?
Don't worry, The world of marine fire prevention and suppression can be really confusing to most people. Asking for help is totally ok, in fact, we love talking about this stuff!
Request Service Online
We are here to help. Shoot us an email at: john@pacificfireandmarine.com
562-480-0532
Our friendly and knowledgeable staff is standing by
Shipping Everywhere
We ship internationally. For International orders please contact us by email.