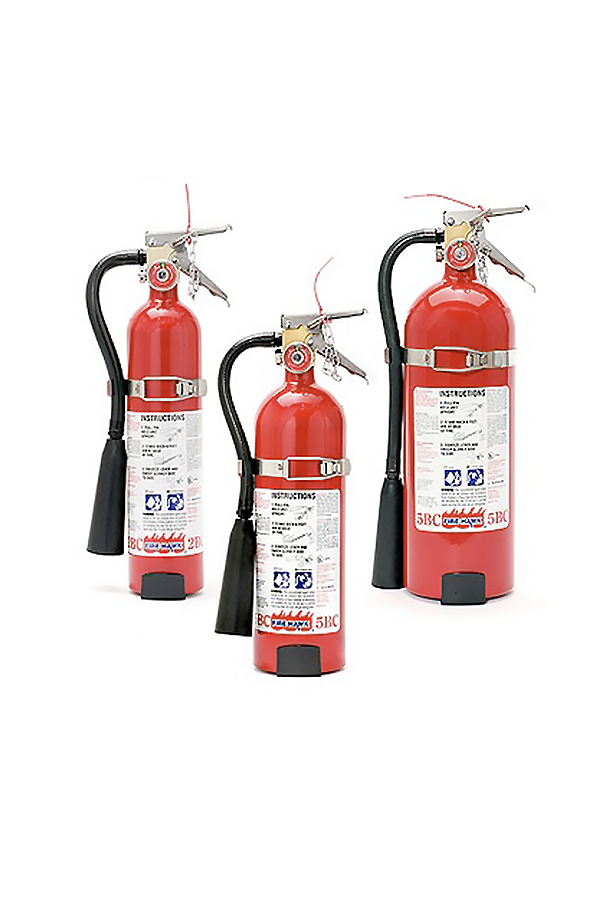 Fire Extinguisher
Sea-Fire FM-200 Fire Extinguisher C-20/C-50/C-100
In stock
Sea-Fire
C-20
Sea-fire FM-200 Fire extinguishers and designed for marine protection, especially where the benefits of clean agent fire extinguishing is required.  Typically these are places that contain critical or irreplaceable assets which may be damaged or destroyed by water, foam, powder, dry chemical or CO2 extinguishers. These extinguishers are ideal for small oil and electrical fires and leave no residue and have no corrosive properties.
Sea-Fire FM-200 Portable Fire Extinguisher include:
Durable, powder-coated aluminum cylinders
An extruded aluminum valve which is anodized for corrosion resistance
Shock resistant/non-conductive discharge nozzle
Pressure gauge provides quick visual of extinguisher status
3-year warranty (from date of delivery to the original end-user purchaser)
Corrosion resistant mounting bracket included
C-20/2.75 lbs FM200. C-50/5.75 lbs FM-200. C-100/10.75 lbs FM200
Class 2B:C or Class 5B:C in 50 and 100 Models
Tags:
C-100,
C-20,
C-50,
clean,
Fire Extinguisher,
FM-200,
Sea-Fire FM-200
FM-200® systems reach extinguishing levels in 10 seconds or less, stopping ordinary combustible, electrical, and flammable liquid fires before they cause significant damage. That's the fastest fire protection available, period. When fire is extinguished this quickly, it means less damage, lower repair costs, and an extra margin of safety for people. It also means less downtime and disruption of business.

FM-200® fire suppressant can be safely used where people are present.

In applications where space is at a premium, FM-200® fire suppression systems are the superior choice. The FM-200® agent is stored in cylinders as a liquid and pressurized with nitrogen, saving huge amounts of storage space. In fact, for the same amount of protection, FM-200® systems take up to seven times less storage space than systems based on CO2 and inert gases.

You cannot afford to settle for minimum fire protection when lives and valuable assets are at stake. There's no substitute for genuine DuPont™ FM-200® waterless fire protection.
Marine fire safety fixed fire protection links and resources
Marine Fire safety is a critical component to ensuring your safety while out on the water.  Having the appropriate Fire extinguisher and proper fixed fire safety equipment on board could make a big difference in the outcome of a catastrophic event.  Make sure that your boat has the appropriate fire suppression system on board including an engine room automatic fire suppression system, the correct amount of fire extinguishers, Life preservers, flares, radio communication devices, EPIRBS and other safety devices.  The coast guard will only respond if they know you are in danger. 
Some boats will have an automatic fire suppression system in the engine room which is not the right size.  Ensure that the engine room has been appropriately measured L x W x H= V and install the correct size fire system designed by the manufacturer.  Pre-engineered fixed fire systems are intended to protect by the amount of gas that is in the bottle and the range from 25 cu ft to 1500 cu ft.
The waters are abundant, and a lot of the time you are the only one out there so be sure that you are prepared.  Ensuring that all your systems are current is critical when you need them the most.  Below are some links that should help guide you making sure you have the right equipment on board.
Pacific Fire and Marine is an authorized dealer in marine fire safety equipment for your vessel.  Give us a call if you have any questions about what your boat needs and we will help you.